Outdoor Designs – Landscape Designer For Your Texas Home
Outdoor Designs of Texas has been serving the Hill Country since 1992. Expert landscape designer- Wes Cowart and his crew create beautiful retaining walls, native stone patios and walkways, drainage solutions, landscaping and land clearing, to make your landscape vision a reality.
We Offer Estimates For All Our Services:
Excavation
Retaining walls
French drains (Drainage Solutions)
Landscaping
Land Clearing & Leveling
Native stone patios
Construction cleanup
Know more about Outdoor Designs Services
Inquire about an estimate for all of your landscaping needs from the professionals at Outdoor Designs of Texas.
512-913-5904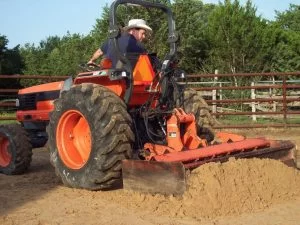 Land Clearing and Leveling
When you have a landscaping vision, let us help you achieve that vision from the beginning through the end of the project. Outdoor Designs of Texas, your landscape designer in Texas will ensure that your new landscaping fulfills its potential for beauty.
Native Stone and Chicago Brick Patio
Outdoor Designs of Texas will design and create your new patio with native stone to enhance the beauty and value of your home for years to come. As a landscape designer, Wes has helped many clients and friends build beautiful Hill Country landscapes.
Customer Reviews:
"We could not be happier. Wes, the owner, is better than we could have expected. Absolutely marvelous work and solutions for us."
Reliable Estimates
You're never going to be surprised when you get your bill
Outdoor Designs of Texas will always give you a firm estimate for all of our services so that you know exactly what to expect and just how much money you need to budget for your project. You can trust us to stand by our original estimate.
Communities Served:
Outdoor Designs of Texas serves Austin, Cedar Park, Pflugerville, Leander, Georgetown, Hutto, Round Rock, Taylor, Lakeway and surrounding areas. For more details read our latest blog